Character, Concept, Cubify!
Welcome to Cute Cube! We specialize in creating custom cube-shaped plushies
from original characters and ideas. Cute Cube is the ultimate "cute factor" plush
you've been dreaming of.
Ready to get started? We offer free concept art and price quotes on commissions,
so don't hesitate to contact us with any ideas you'd like to see "cubified"!
Check out the pages listed above to browse our shop, view the cube gallery,
and learn more about us.
Look below to see what we've been up to lately.

Facebook Status
March 31, 2014 at 8:55 pm
We're thinking about our Summer/Fall convention lineup. Where in Oregon and Washington would you like to see us set up a table?
January 27, 2014 at 7:50 pm
95 likes... We're almost to triple-digits! There is a free mini cube waiting for our hundredth fan! [*u*]
November 9, 2013 at 10:32 pm
Just look at this one-of-a-kind mini pumpkin cube. What a cutie pie!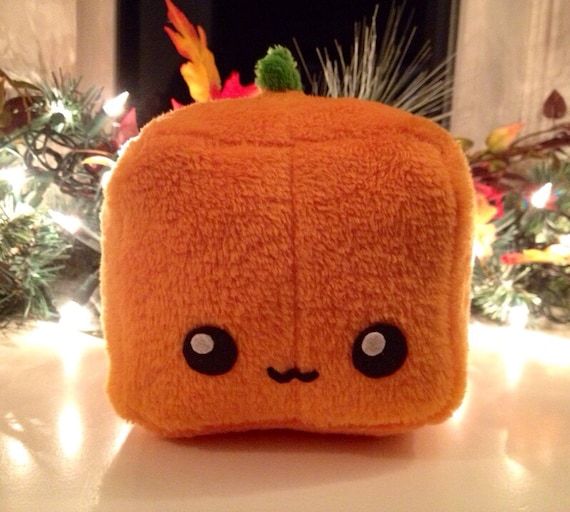 This pumpkin is a bit larger than our 4-inch cubes, and has a little green stem on top!